In the first round matchup between Miami and Loyola, it was a back and forth battle. After a time out, Miami ran this really nice backdoor set for a layup. This set worked because of a few things, the main reason is the timing of the cut and fake from both the backdoor cutter and the passer. The set starts off with a big on big screen with a player flashing to the middle of the floor aka the "Sweet Spot."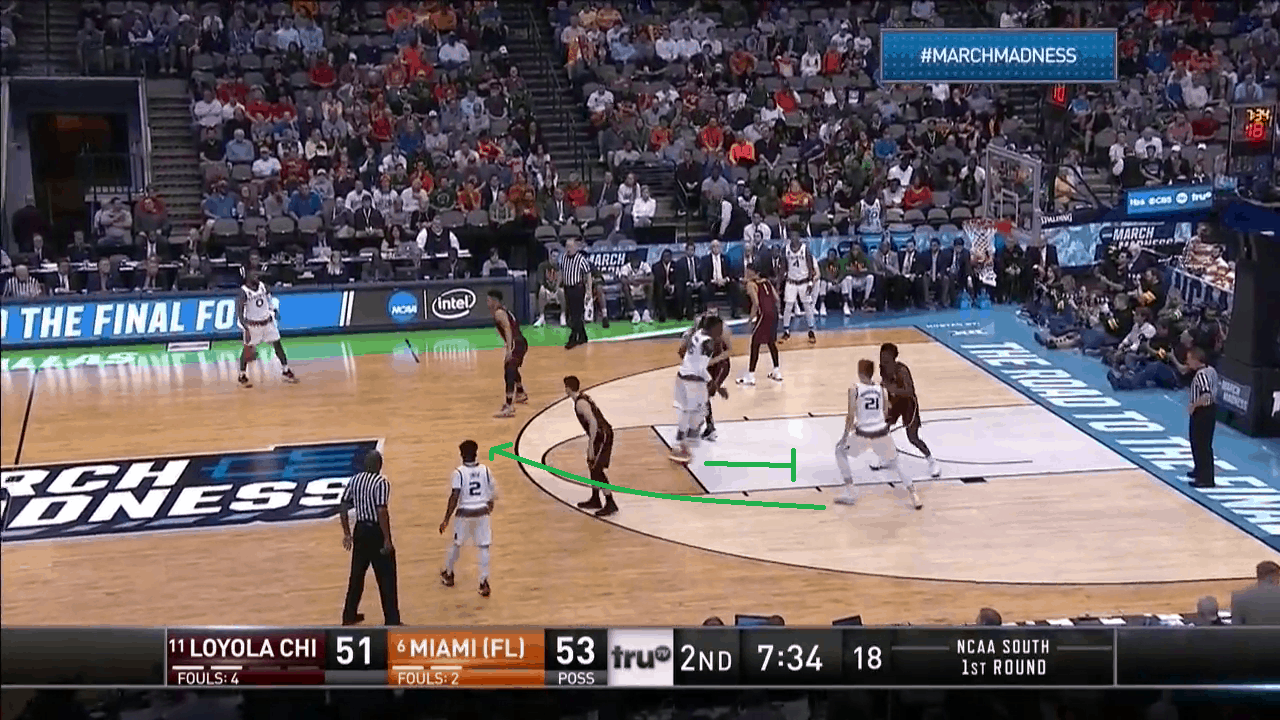 After he flashes to the sweet spot, the point guard passes him the ball, then cuts off a fake hand off. The rest of the 3-side is just decoy action to allow the floor to remained spaced. 5/3/1 all screen for each other with either flare screens or a stagger screen to keep their defenders from loading to the ball and keep them distracted.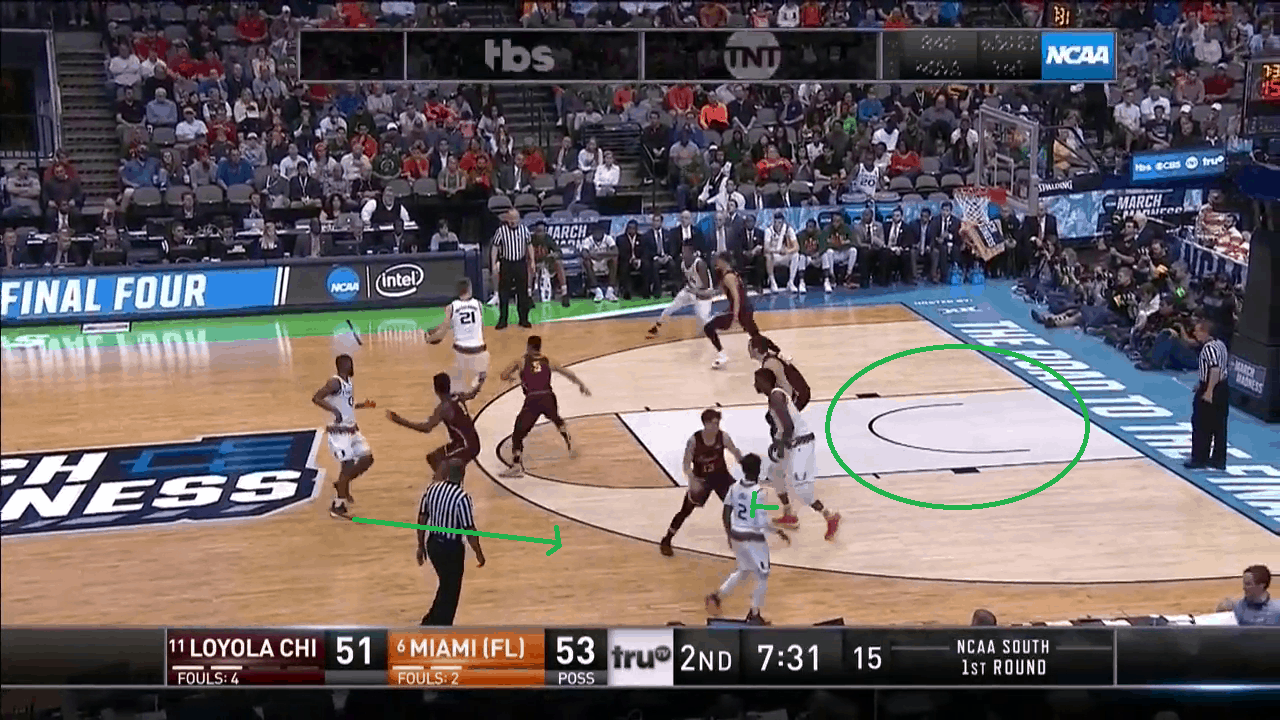 As this happens, the 4 man takes a hard dribble towards 2 in the corner and this sets up the backdoor cut from 2 for a layup.